HR Support - Employee Services with French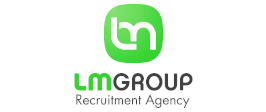 Currently for our Client from the BPO/ SSC sector we are looking for talented people with foreign language skills who are ready to begin or continue their professional career in international structures.
HR Support - Employee Services with French
Reference number: NISO
DUTIES:
answering phone calls and messages from French-speaking colleagues regarding HR matters,
preparing daily and weekly reports,
achieve target for number of solved cases,
cooperate with other departments,
REQUIREMENTS:
fluent French and English,
experience in Customer Service or Human Resources,
very good communication skills,
detail oriented work attitude and reliable team player,
good knowledge of MS package, especially Excel.
OUR CLIENT OFFERS:
internal and external trainings,
Fruity Wednesdays,
Benefit package: Sport Card, Extended Private Health Care,
Language courses
Hybrid job
Educational sponsorship
Informacje:
Firma:
L.M. GROUP POLAND Sp. z o.o.
Lokalizacja:
Rzgów
Rzgów, Polska
Pracovni_pozice:
HR Support - Employee Services with French
Dodano:
24. 2. 2023


Praca na stanowisku - aktualna
Odpowiedz na ogłoszenie
Bądź pierwszy, który ubiega się o to miejsce pracy!
Dlaczego szukać pracy na HitPraca.pl?

| | |
| --- | --- |
| | Codziennie nowe oferty pracy |
| | Możesz wybierać z bardzo szerokiej gamy ofert pracy - naszym celem jest posiadanie jak najszerszej oferty pracy |
| | Otrzymuj nowe oferty e-mailem |
| | Bądź pierwszym, który odpowie na nowe oferty pracy |
| | Wszystkie oferty pracy w jednym miejscu (od pracodawców, agencji pośrednictwa pracy i innych portali) |
| | Wszystkie usługi dla kandydatów do pracy są bezpłatne |
| | Pomożemy Ci znaleźć nową pracę |

Subskrybuj oferty pracy
Praca Rzgów - Ciekawe oferty pracy w okolicy:
Rzgów
Oferty pracy w okolicznych lokalizacjach