Dynamics D365 F&O Consultant with French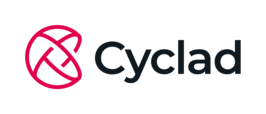 In Cyclad we work with top international IT companies in order to boost their potential in delivering outstanding, cutting edge technologies that shape the world of the future. For our customer we are looking for an experienced Dynamics D365 F&O Consultant. This is a unique opportunity for individuals with a profound ERP solution background. It will require both a broad and deep industry knowledge and the ability to design solutions by translating customer business expectations to reusable end-to-end business application solutions. The Dynamics 365 for Finance and Operations Functional Consultant will engage in senior level business decision maker discussions related to agility, business value, and business processes. This position will focus on delivery of large, complex projects around the Globe.
Dynamics D365 F&O Consultant with French
Reference number: PL23/Remote/YT/Dynamics D365 F&O Consultant with French
Project information:
Location: Fully remote
Remuneration: 400 - 500 EUR net + VAT/ day
Type of employment: B2B
Level: Mid/Senior
Project language: Frech and English
Contract length: Indefinite/ long-term
Start date: depending on candidate"s availability
Your daily tasks:
Establishing an overview of the requirements defined by the customer including definition of business, technical, and architectural requirements.
Recognizing any inconsistencies, assumptions, and critical elements.
Aiding the Solution Architect in the design of the end-to-end functional architecture and solution design.
Documenting, proposing and discussing business process-flows and solution options, recommendations, and implications.
Facilitating and accelerating the decision process, considering the customer"s business strategy, drivers, requirements, and challenges; desired business outcomes whilst bearing in mind the relevant industry trends.
Taking part in the Implementation of Dynamics 365 including configuration and setup. Writing Functional Design Documents if needed.
Requirements:
Up-to-date and in-depth experience with implementations of large Microsoft"s Dynamics 365 F&O solutions.
Understanding competitive technology to accurately assess feasibility of migrating customer solutions from, and/or integrating with customer solutions hosted on non-Microsoft platforms.
Advanced business knowledge in ERP solutions, and relevant fields within one or more industries.
Knowledge in Cloud operated environments with relative experience in Microsoft Azure.
Provide quality oversight throughout the entire project lifecycle.
Ability to thrive under pressure and demonstrate proficient management skills.
Deliver effective strategic presentations to audiences of varied sizes and possess excellent communication skills, both verbal and written.
A sincere passion for the customer, which is demonstrated through professionalism and striving for excellence in all aspects of the customer experience.
Fluency in French and English.
Extensive, relevant work experience including expertise in enterprise architecture and business solutions deployment. Combined with a deep understanding of Dynamics 365 F&O.
We offer:
International work environment
Flexible working hours
Working with the newest technologies
Private healthcare
Life insurance
Multisport card
Informacje:
Firma:
Cyclad Sp. z o.o.
Lokalizacja:
Lublin
Lublin, Polska
Pracovni_pozice:
Dynamics D365 F&O Consultant with French
Dodano:
24. 2. 2023


Praca na stanowisku - aktualna
Odpowiedz na ogłoszenie
Bądź pierwszy, który ubiega się o to miejsce pracy!
Dlaczego szukać pracy na HitPraca.pl?

| | |
| --- | --- |
| | Codziennie nowe oferty pracy |
| | Możesz wybierać z bardzo szerokiej gamy ofert pracy - naszym celem jest posiadanie jak najszerszej oferty pracy |
| | Otrzymuj nowe oferty e-mailem |
| | Bądź pierwszym, który odpowie na nowe oferty pracy |
| | Wszystkie oferty pracy w jednym miejscu (od pracodawców, agencji pośrednictwa pracy i innych portali) |
| | Wszystkie usługi dla kandydatów do pracy są bezpłatne |
| | Pomożemy Ci znaleźć nową pracę |

Subskrybuj oferty pracy
Praca Lublin - Ciekawe oferty pracy w okolicy:
Lublin
Oferty pracy w okolicznych lokalizacjach