Android Developer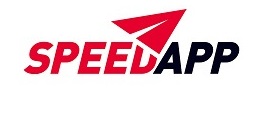 SpeedApp is an innovative and rapidly developing organization uniting experts in the IT and labor markets. We specialize in three areas: IT specialist outsourcing, IT recruitment, and IT projects implementation. We go above and beyond in our search for better solutions. We are bold and fast. We are a reliable partner for our candidates and clients.
Roles and Responsibilities
Developing and maintaining tools for the protocol testing process
Writing documentation
Cooperation with protocol testers to automate the manual process
Cooperation with R&D centers around the world
Skills and Qualification
Good Android SDK skills
Windows and Linux usage
MVI/MVVM/MVP and Clean Architecture
Unit Testing
SOLID Principles
REST API - Retrofit/Ktor
GitHub/Gerrit
Dagger/Hilt or other DI tool
Coroutines
Good teamwork and communication skills
English language - ability to read, write and technical specifications, communicate with engineers from other countries (also speaking during calls or occasionally during travels abroad)
Good knowledge of MS Office
Analytical approach
Nice to have
Wear OS
Room/Realm/Sqldelight
Jetpack Compose
Experience in working with test engineers
Basics of JIRA
Gradle
Code Review
Docker, Kubernetes
What we offer?
Competitive salary
Friendly working atmosphere
Opportunity to work in multiple mobile projects
Access to top-class telecommunication knowledge base and trainings
Huge support in test automation and testing skills
Contact with the latest technologies and tools
Interesting and challenging work in an international environment with talented engineers
Multidisciplinary team (Testers, Developers, Protocol engineers)
Working with the latest technologies on the market
Monthly celebration budget
Possibility to attend local and foreign conferences
Start of work between 7 a.m. and 10 a.m.
Private medical care (possibility to add family members for free)
Multisport card
Life insurance
Lunch card
A partial reimbursement of the cost of an English language course
Unlimited free access to Copernicus Science Center for you and your friends
Possibility to test new Samsung products
Informacje:
Firma:
speedapp sp. z o.o.
Lokalizacja:
Warszawa
Warszawa, Polska
Pracovni_pozice:
Android Developer
Dodano:
24. 2. 2023


Praca na stanowisku - aktualna
Odpowiedz na ogłoszenie
Bądź pierwszy, który ubiega się o to miejsce pracy!
Dlaczego szukać pracy na HitPraca.pl?

| | |
| --- | --- |
| | Codziennie nowe oferty pracy |
| | Możesz wybierać z bardzo szerokiej gamy ofert pracy - naszym celem jest posiadanie jak najszerszej oferty pracy |
| | Otrzymuj nowe oferty e-mailem |
| | Bądź pierwszym, który odpowie na nowe oferty pracy |
| | Wszystkie oferty pracy w jednym miejscu (od pracodawców, agencji pośrednictwa pracy i innych portali) |
| | Wszystkie usługi dla kandydatów do pracy są bezpłatne |
| | Pomożemy Ci znaleźć nową pracę |

Subskrybuj oferty pracy
Praca Warszawa - Ciekawe oferty pracy w okolicy:
Warszawa
Oferty pracy w okolicznych lokalizacjach